Just as our young people are not all the same, our children's guides are also not the same. There are three guides to choose from – you can see them all below. Your local ISP team will give you a copy of the guide they think will suit you best.
We can produce personalised guides for our young people who have speech, language and communication difficulties. Using 'Widgit' software, we can make our guides much more accessible. Here is an example (using stock photography).
Do you need to translate our guides into a different language? Click on the links below to view them in a text-only format which you can translate using Google Translate right here on I-SPACE. Google Translate works with Google Chrome and Microsoft Edge browsers. View your translation alongside the illustrated guides above.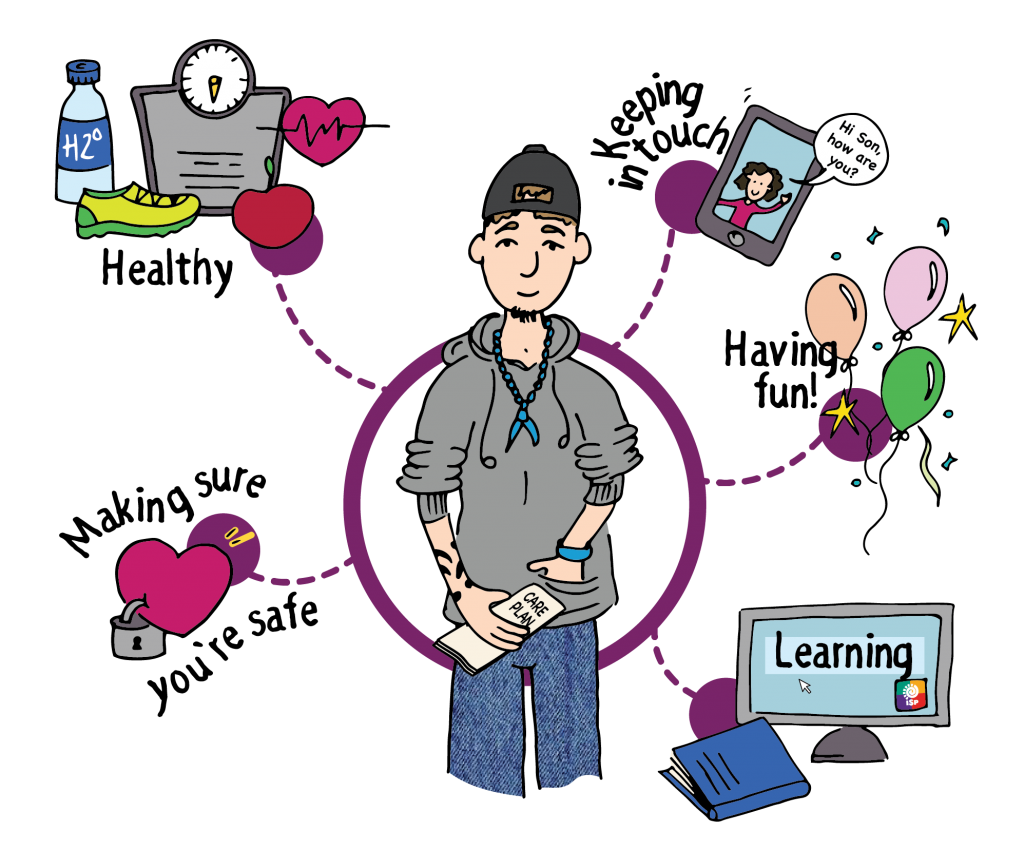 Your Guide to Leaving Care.
Click below for a Guide to Leaving Care. You can choose from an illustrated or text-only version:
Click below for your glossary of foster care words and phrases:
Do you have a complaint?
At ISP we do our best, but sometimes things go wrong. We hope you will tell us if this happens. If you want to make a complaint, please read our complaints procedure by clicking on the link below. You can also make a complaint by filling out the form here on I-SPACE and the complaints officer will contact you.
Who are Ofsted?
OFSTED inspects ISP to check that we are doing everything we can to make sure you are looked after well and are safe and well. OFSTED might send you a questionnaire to have your say about ISP and you can also contact them:
Who is the Children's Commissioner?
The Children's Commissioner promotes and protects the rights of children and young people, including those who are living in foster care.
Advocacy services for young people
Advocates work with children in care and care leavers to help them be involved in making decisions. An advocate is someone you can talk to if you:
Don't feel that adults are listening to you
Don't feel that you are being treated fairly
Are unhappy about decisions that your social worker makes
Need help to make a complaint.
You can contact an advocate yourself, or ask an adult you trust to help you contact them. NYAS and Coram Voice are two services you can turn to:
Childline
If you are worried about something, and you don't think you can tell anybody, you can call Childline for help: