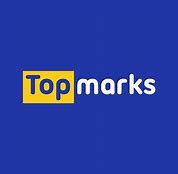 The Top Marks website is an excellent resource for learning how to count money. There is a wide range of money-based games to play which reinforce counting skills.
Children need to become increasingly familiar with shopping and using money – with increasing independence from adults. Here are a few ideas for developing shopping skills:
Take the child supermarket shopping with you and send them off to find items for you.
Look at different item options (e.g. different brands of the same item) and compare prices. Try the cheaper options to see if they're as good as your usual brand. Discuss value for money.
Send the child to a local shop on their own to buy a couple of items for you.
The Money Advice service also has some helpful advice about teaching children money-management skills, including savings.
Give your young people a savings jar and encourage them to save some of their pocket money towards their own goal purchases.
If their goal is very large, open a savings account for them at the bank so that they can earn interest on their money. Set up a plan with them to decide how much they need to save each week to achieve their goal.